The only true reason to start your business is to sell something!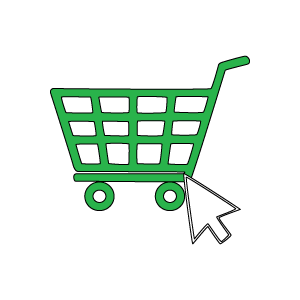 So in order to start, and maintain a business, you need a product of some kind to sell. And that product must be something that people want.
It's a good idea for your product to be something that people also need – but people don't buy based on their needs.
People buy a thing that they want! Then they justify the purchase by finding a reason why they need that thing.
And here's a really nice marketing secret to keep in mind: People will pay any price for something that they really want. Nobody really cares how much something costs. Sure everybody spends some time looking for the best price – if they have the time, or want to spend the time, to do that looking around.
So once you have your product your next activity is to figure out why your product is better than any other similar product, and figure out how to present your product to people in a way that teaches them why they should pay your price – rather than go somewhere else.
But I digress.
To start your business you still need the product.
You need to decide what type of product you want to sell, and where does that product come from.
Most people start with product types they're familiar with. Your product might be something concerning a hobby that you favor, or the result of an idea you got based on previous work experience. Or your product type might be based on some activity you've taken a fancy to, and just want to try out.
Since my business exists completely online, I'll focus on selling products online, and the opportunities that the internet brings us for growing a business.
Basically, product types fall into three categories. Those are:
A service of some kind.
Digital products.
Physical products.
Categories inside those three product types break down into either affiliate marketing or personally created product.
If you decide to sell a service you have a lot of choices online. A short list, and by all means not a complete list, for services, is:
Website creation
SEO
Graphics
Article writing
Ghostwriting
Want to sell a digital product? Some examples of these are books, PDF how-to's, software, and PLR (or Private Label Rights).
If you're selling affiliate versions of these some platforms you'll find your product on are JVZoo, Clickbank, and Warrior Forum.
If you design and create your own digital products you can market them through the above platforms, and you also have the option of selling them on your own websites. Your best chance at success is to market your product on every platform you have access to.
To create your own digital product either do so from scratch, and your experience & education, or find some high-value PLR content, and then rewrite the information in your own words. The best way to re-create PLR content is to increase the value of the original content as you rewrite it.
Physical product is another option for you. Here again, you have the choice between affiliate sales, and marketing personally created product. And you have a large selection in both of those categories.
Sources of affiliate products include Commission Junction, eBay, and Amazon. You decide which products you want to market, then you get a personal affiliate link from the product provider. You advertise your affiliate link – with your sales message about the product. The customer clicks on your link, which takes them to the product source. The source then processes the sale.
You can also sell personal products. These consist of used items, private label items (those that you put your own company name on), or items that you design & manufacture yourself. You can market these items on platforms such as eBay, Etsy, Shopify, and your own websites.
Some examples of personal products are:
Books
Records
Toys
Kitchen Utensils
Garden tools
Clothing
Crafts
You have a huge variety of products to choose from when you're ready to start your business. The real certainty here is that you must have at least one product to sell.
After all, the only reason to start your business is to sell something.
If you're looking for a product to sell have a gander at: