Back when blog sites first started people used them mostly for publishing their personal information. They were pretty much online diaries – all about the daily activities of the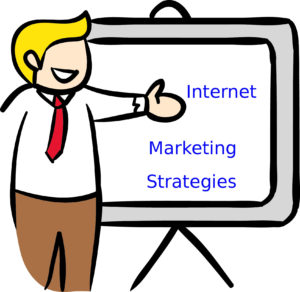 writer.
That's not so much the case anymore. With the appearance of social media sites like Facebook a majority of the people who feel the urge to put their personal lives out there for all the world to see have moved away from publishing blogs to posting comments.
Blogging today leans more toward marketing efforts and I believe that as a marketer you're missing out on a level of business success if you don't publish at least one blog that relates to your marketing niche.
Now, I know that you're busy and you have all kinds of messages every hour trying to grab your attention so you don't have to pay any attention to me but if you stay with me for the next few minutes I hope to give you some useful information on the subject of blogging.
And for those of you who do stick around, I also give my thanks.
Blogging is a business model that works extremely well if you find the audience that has a high level of interest in your blog sites' subject.
A blog is inexpensive and an easy website to build too. My preferred method is to load a copy of WordPress under my domain name and start adding content.
Blog Sites Provide Income
Your content is what's important on your blog. It must be original content that provides a lot of value to your readers. All the content on your blog must be related to the main subject of your blog.
Once you have a few blog posts and articles published on your blog you can start making an income by monetizing it. This is easily done by sprinkling links to products that your readers can buy. When your reader purchases through your link you get paid a sales commission.
If you pick the right subject for your blog you can reach 5 figures a year in profits from your blog. Some bloggers even make 6 figure incomes from their blogging efforts.
Sound Like It Can't Be True?
Well there is more involved than what I wrote above. But this really isn't a hard business model to work and during the next six articles, I'm going to tell you how simple an effort it is to create profitable blog sites.
And if the subject you choose is one that you have a passion about I think you'll find that blogging about it is really fun for you.
So watch for each of my articles about blogging. Because during this series I'll help you discover some differences in blogging platforms and which ones you don't want to use if you're serious about using blog sites to help your business grow.
Until next time to your success,
Joe Jackson