Blogging is all about content. And you display your content on blog posts and blog pages.
The question is what's the difference between a post and a page? Why even use one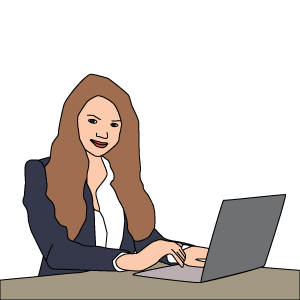 rather than the other – or both?
And the decision can get confusing if you're not familiar with blogging fundamentals.
So let me explain how to use blog posts and blog pages and what types of content to place on both. At least I'll explain the way I do it. Not everybody publishes the same way and you might find a method that suits your blogging model better than my way of doing it.
And that's entirely your choice to make.
Blog Posts And Blog Pages Contain Content
The first consideration is that the content that you do publish on your blog must be high-value to your readers. Content must:
     Be interesting.
     Be entertaining.
     Solve a problem.
     Soothe an ache.
     Bring a chuckle.
Or any one or combination of the above.
Your content must be helpful and it must present your thoughts from a new angle that the reader most likely hasn't seen before.
Do You Publish In A Post Or On A Page?
Now, as far as how you present that content to your readers.
Most often when I create a blogging site I make my home spot a static page instead of a blog post. And I make another page the place where my visitors go to read my blog posts.
Both Home and Blog have their own tabs in the main menu of the site.
The posts that I publish contain information that can be short lived, fast trending, quickly written. Not necessarily evergreen in nature. They're information of import at a given moment. Blog posts don't stay above the page fold for long if you're publishing on a regular basis. And people won't bother to go looking for them.
If you're putting up a quick post about something you feel is important for your readers, place a link in the post to a page on your site where you publish more detailed information about the subject.
I use pages for extensive and administrative information. Each page has its own tab on the main menu – some are grouped under a single "parent" tab when they are related to a specific subject matter.
Those pages that contain extensive content are articles that I publish about subjects that are important enough that the readers need the ability to find them without too much searching. Each article has a title and the title has its own main menu tab for fast access.
I try to make each article at least 600 words long without unnecessary fluff and filler – and with a lot of value. That length isn't always possible but understand that today Google prefers article content of 600 to a thousand words or more of value so its customers get what they're searching for.
Administrative pages are all about you and your business. How to get in touch with you. Why you have the website. A small bio.
And also pages that the FTC requires on every website. These include:
Terms of Service
Privacy Policy
Copyright Notice
Website Disclaimer
Earnings Disclaimer (optional)
Without these pages, you won't be considered a serious marketer AND you won't be regarded as a professional.
Other Thoughts About Content
If you're an affiliate marketer (you sell other people's products through your site) another requirement by the FTC is that you make that affiliate involvement on your part highly visible to your readers. For this, I normally use a widget to place an affiliate disclosure in the sidebar on every page of my website.
The disclosure informs the readers that I do get paid a portion of the price of every product they decide to buy through my site.
When you write your blog posts and blog pages be conversational. It's important that your readers know you're a real human being. Tell stories that your readers can identify with. Share your emotions, what you fear most about building your business. Give them some of your expert knowledge.
Learn how to write naturally. When your words come from your heart they're sincere and your contents search engine optimization (SEO) is almost automatic. But we'll get into some SEO next time around to give you some pointers there.
SEO is just a part of the science that goes into creating your blog posts and blog pages. I'm sure you'll find that helpful.
Until then keep creating high-value content for your niche. It's a great way to get the search engine's attention to your blog posts and blog pages.